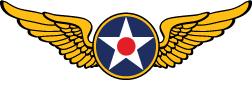 New Roots Historic Restoration L.L.C.
Since 1986, AIC Since 2000
"New Roots "is a full-service Small, Minority, Women-Owned and Veteran (Pending) business for restoration,/repainting , preservation, conservation and maintenance of static displays, historic aircraft , artifacts , sculptures and monuments. Our field of expertise includes restoration/repainting of WWI , WWII and modern aircraft, bronze, brass, copper and zinc sculptures, cleaning with walnut shells, soda, dry ice and just old school manual cleaning,. We are experts in fabrication and reproduction of architectural elements and other missing parts of the sculptures, fabrication of replicas of historic aircraft parts and high - end painting.
New Roots Historic restoration, LLC was originally established on January 13, 1986 by former Marine Kurt Holt , and architectural conservator Mike Cart. Since we have preserved/cleaned over 200 static displays, monuments and sculptures We have worked on the restoration of the aircraft and rockets for NASA, USAF, NAVY, artifacts for Arlington Cemetery, VA, Ronald Reagan Building in Washington DC , Lyric and Ford Theaters in NYC. We are proud of our conservation projects in Savannah, GA , the Monument Terrace in Lynchburg, VA, the Capitol Buildings in Harrisburg, PA, and Madison, WI, the Smithsonian Museums in DC and the Statue of Liberty in NYC.